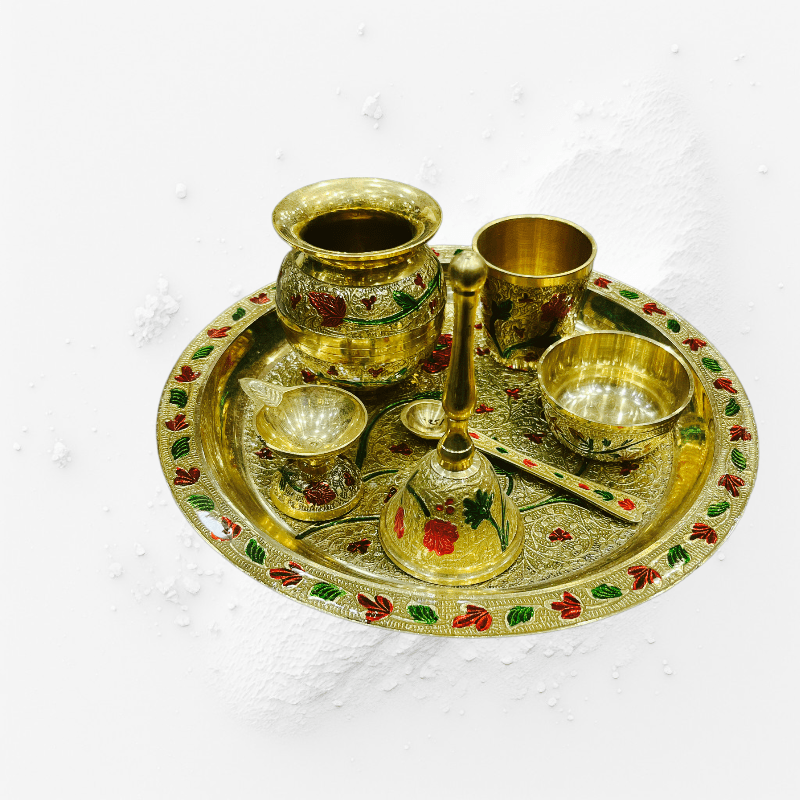 Buy Pure Brass Pooja items at kitchenwarehub.com.
Pooja plate, Jyot, Bell (ghanti), brass diya, pooja lota, pooja thali, pooja kalash, pooja brass glass
Handcrafted premium pooja items
We at kitchenwarehub offer most genuine products at most reasonable prices and not inflated prices as compared to other sites where MRP is high and discount is high. Our price is already reasonable and that is why our discount is limited. We offer free shipping above a value of 1000.